Hello everyone, in this thread i'm going to share with everyone what I've been doing at home with a simple Raspberry pi (up until recently, it was the smallest pc possible to get, and super cheap)
First of all about the raspberry pi. I got the new version of it, Raspberry PI 2 model B.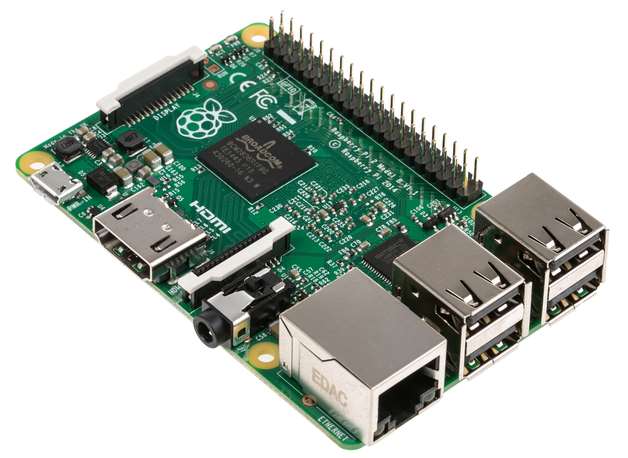 Broadcom BCM2836 ARMv7 Quad Core Processor powered Single Board Computer running at 900MHz
1GB RAM so you can now run bigger and more powerful applications
Identical board layout and footprint as the Model B+, so all cases and 3rd party add-on boards designed for the Model B+ will be fully compatible.
Fully HAT compatible
40pin extended GPIO to enhance your "real world" projects
10/100 Ethernet Port to quickly connect the Raspberry Pi to the Internet
In terms of operating system I installed the RASPBIAN.
Prices and things to consider about the PI:
I got my PI for 40€ but as long as you are not living in Portugal you could get for less than that.
besides the PI I also got a small case to protect it a bit more and a power supply. this 2 things were an additional 20€ (10€ each).

Another thing that you also have to get is an micro SD card. I already had an 8gb one so I saved one there.
Now, you guys might ask: "yea ok, but what for?"
well my first idea was to get a simple way to share my external HD in my local network. This way I could have all my media accessible in my laptop or wherever.
then I thought, "why not start to use the raspberry to do nice things online?"
well sure, I haven't had that much time to do all I wanted but in the last month I've installed some stuff on the PI and so far I already have:
first of all I got a free DDNS pointing to my home network. for everyone that doesn't know what a DDNS does... usually your home IP is dynamic, meaning that every so often it will change. The DDNS gives you a domain that is always "pointing" to your home, that way you don't need to change everything whenever your IP changes. My DDNS: poispois.no-ip.org
My personal cloud file with owncloud, it's basically my personal dropbox, I've already shared this with some of you. With this I have all my HDs online.
mysql database
my personal website (something just for fun, why not?) poispois.no-ip.org
my personal spotify with subsonic. with this I can listen to all my music everywhere. it also has a mobile app so thats another plus.
So far thats pretty much what I have. I'll be doing more stuff with it, when i get new idea or time hahaha
Opinions? what should I do next with my so dear PI?
(if anyone in interested in this I can share some tutorials on how to do this things
)